Hey everyone! This year I've decided to put together my own drawtober prompt list. I probably will only have the time to do a handful of these myself, but I will try my best to get as many done as possible!
If you're interested in participating, here's the list. Don't feel as if you have to do every single one, though!
Please tag me and the hashtag(s) #NOROtober/#NOROtober2021 (as well as the usual #drawtober hashtags for visibility if you desire) if you participate! I'll like/share/etc them all! I am on Twitter/Instagram/Tumblr/Pixiv as well so as long as you use my hashtag, I will see it.
Thanks for reading, and happy Halloween!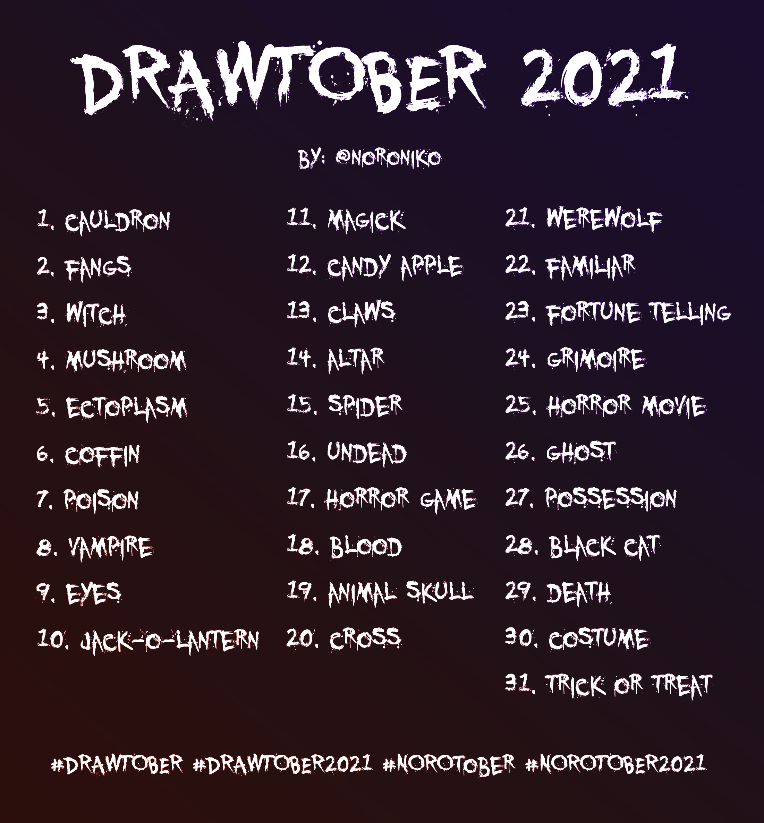 Patreon | Twitter (NSFW) | Twitter (SFW) | Newgrounds | Instagram | Pixiv | Pillowfort | Tumblr | Ko-fi | .Carrd